Hello! I'm Luke Miller
I'm an 8x certified Salesforce Developer, indie tabletop roleplaying game publisher, and writer
8x Salesforce Certified Senior Developer
I've worked for years in the Salesforce ecosystem with clients in a wide range of industries to implement top-tier solutions to serve their requirements. I specialize in building in Apex and with Lightning Web Components, as well as working with external integrations of all kinds.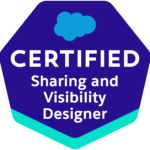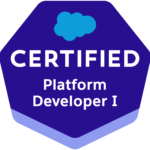 Featured Work
Journey
Design and self-publishing of a bestselling worldbuilding tabletop roleplaying game for writers, game designers, game masters, and creatives of all stripes
Tome
Creation and self-publishing of a set of "creative campaign journals" aimed at helping tabletop roleplaying game players gain new inspiration and take fresh creativity into their games.
ALERT! Salesforce AppExchange Component
Creation and publishing of a simple, reusable Salesforce Lightning Component that allows for easy visual feedback on Lightning App Builder pages, especially when combined with conditional visibility settings.
Want to work together? Let's talk!
If you would like to reach out about any opportunities for collaboration, you can use the form below. I respond to serious inquiries and questions as quickly as possible.